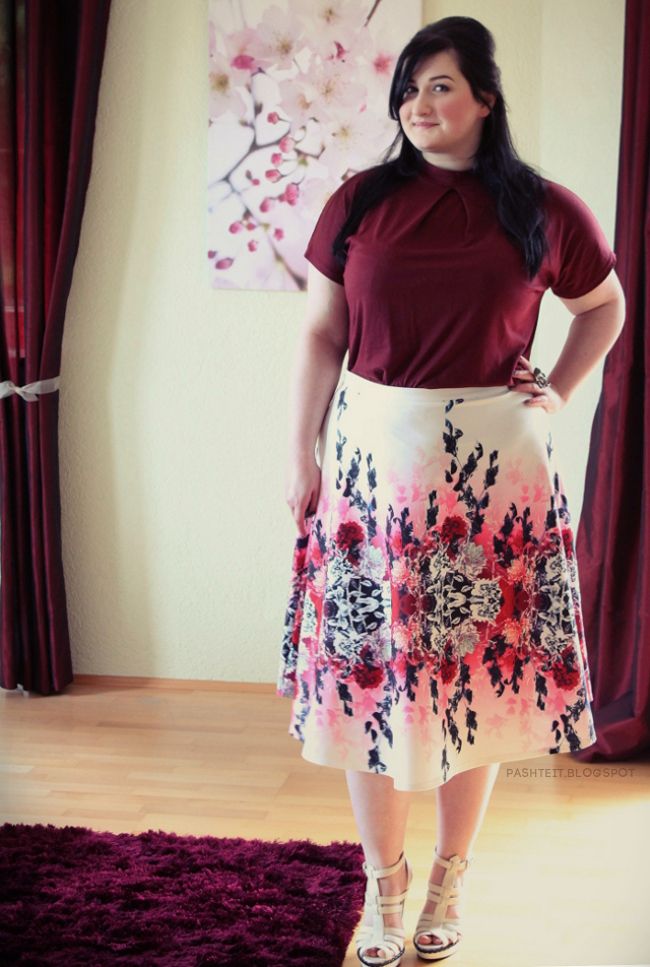 Asos printed skirt and oxblood top, YSL shoes, snake ring from New Look
It's probably no secret I adore deep, rich colors... In my head, I'm a transylvanian princess, perpetually strolling through snow covered forests, wearing plenty of velvet, brocade and jewels. Kind of a hard thing to pull of in June (or reality in general...), but for this outfit, I thought I should try to make my beloved jewel tones work for warmer weather:
The skirt is unlined, the sleeves are short but still
there
and the white of the skirt and sandals keeps the oxblood from looking too autumnal I think.
I hope you all had a lovely week so far, thank you for stopping by! ♥