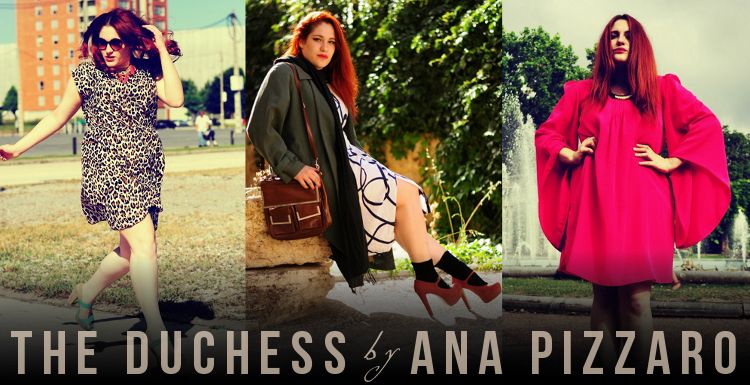 The Duchess by Ana Pizzaro
is a site I've only discovered recently when Ana started following my blog. With her bold, daring outfits and fierce red hair, Ana has quickly become one of my favorite plus size bloggers.
Her blog isn't just about her own style, she also posts about other stylish individuals, from relatives to strangers on the street - a great mix of trends, individual style and beautiful photography!
Shey, who blogs at
A Skirt a Day
, has a real talent for putting together outfits that are equal parts quirky fun and timeless elegance.
When I'm looking for wearable yet feminine looks that I can take from work to play, I go to her site for inspiration - she has been blogging for over three years now so there are literally hundreds of posts to discover. The beautiful fabrics and great accessories in every outfit make this a Must Read for me - along with her fabulous collection of skirts of course!