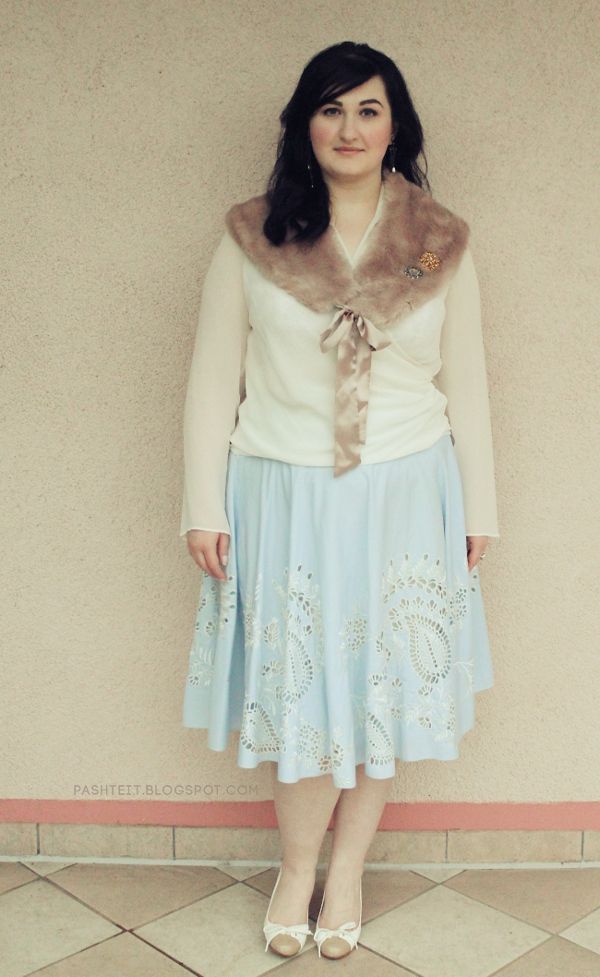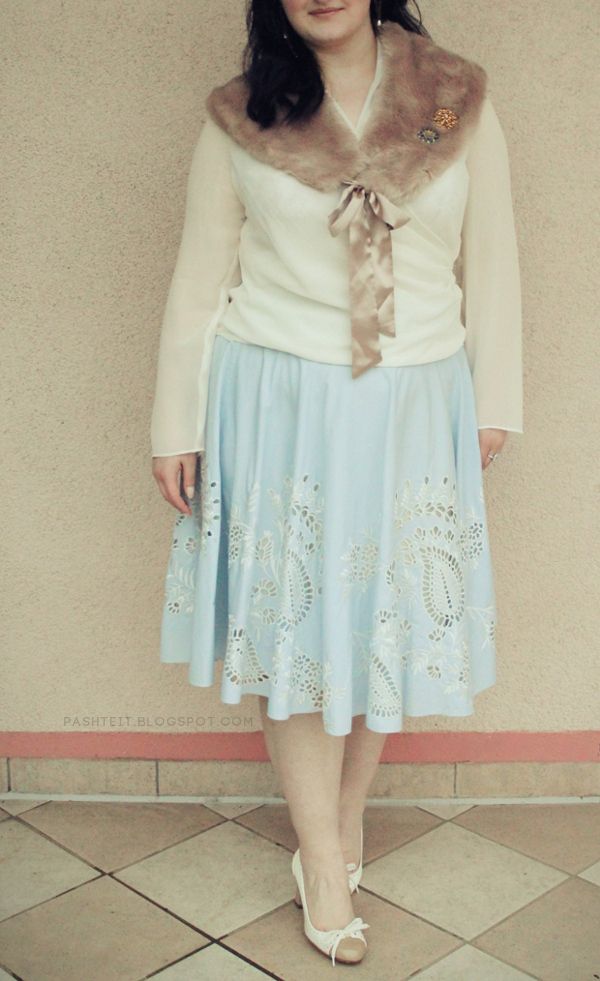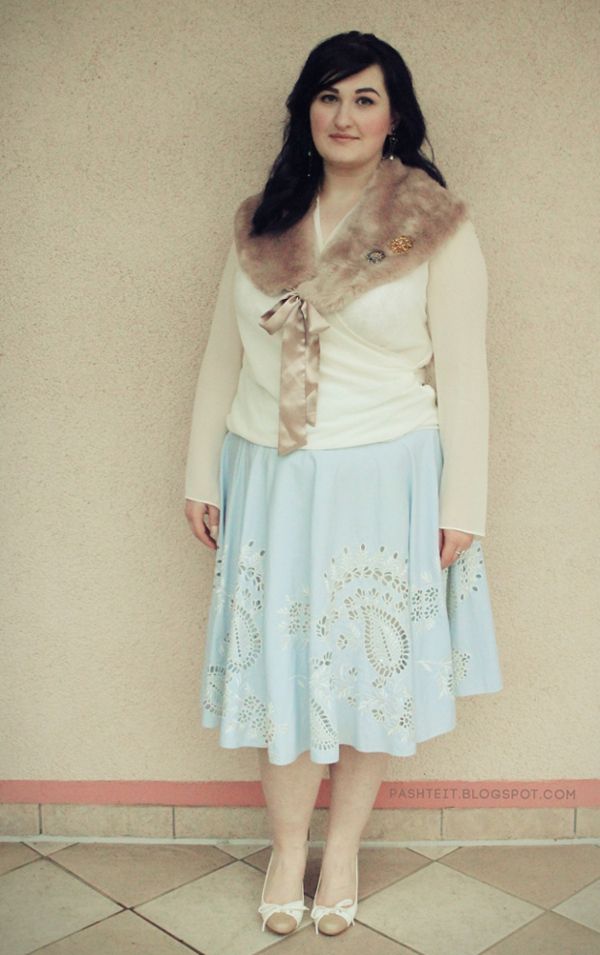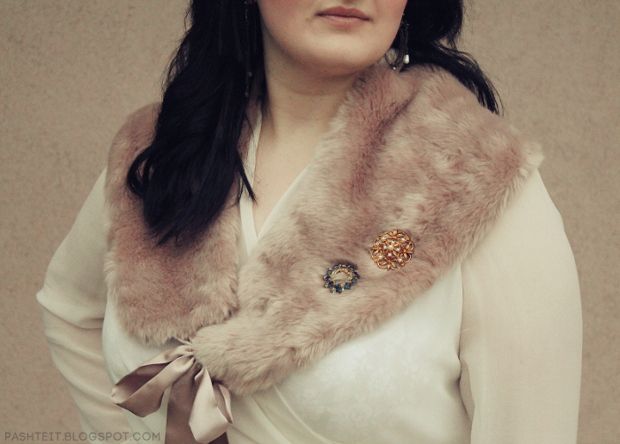 Fenn Wright Manson silk wrap top, Monsoon skirt, D&G shoes, New Look faux fur collar, various jewelery (mostly vintage or thrifted)
First things first: I made a
Facebook
page for this blog!
You can go there and do... facebooky things with it. I appreciate every comment or like I get, thank you! :) ♥
Then of course we have todays outfit. I woke up feeling the need to wear light blue for some reason. I know most people would have worn acid wash jeans in that case but here at Casa Pashteit we don't even own anything like that. Yet. So this skirt came out for maybe the last time this year.
Also, I'm just so glad it's finally cold enough to bring out the faux fur again! It just adds so much drama and glamour to every outfit.