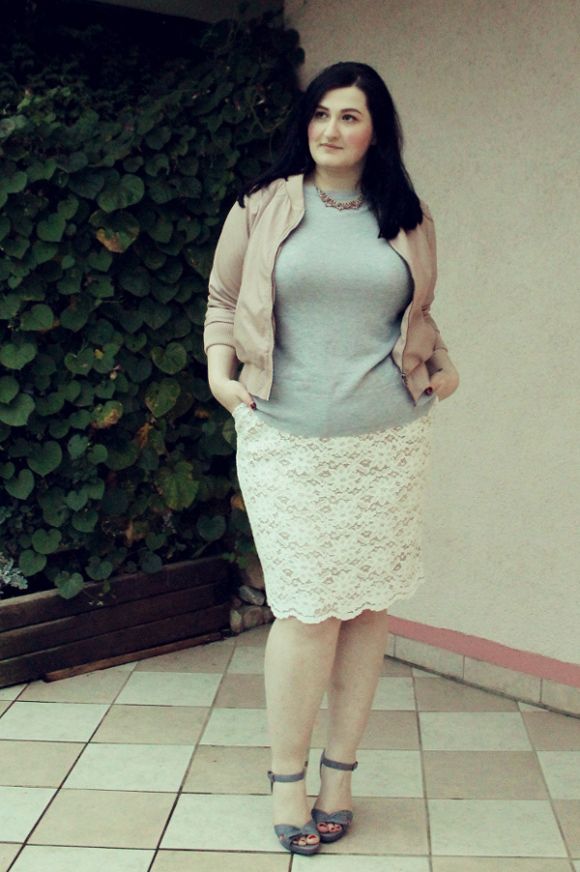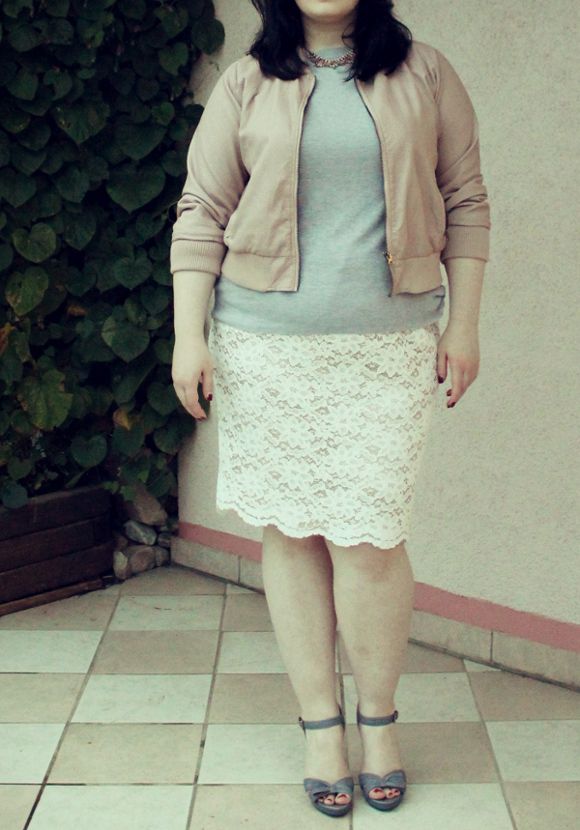 Asos jacket, Marks& Spencer sweater, Miu Miu shoes, vintage necklace, Linea lace pencil skirt
Guess who's back... back again... Nita's back... etc.*
I've been back for two days already, but I was busy doing DIY things (which I can't wait to show you!) and talking to people and trying to find out how my new camera works, so this is the first outfit this week I consider worth showing.
I know the quality of these images is subpar, and I wish I could say I was merely trying my hand at Lomo photography, but that's not the case. I have a new camera and haven't quite mastered all the settings and technical stuff yet. I'm working on it though!
For quite some time now I wanted to find a way to wear these shoes, and I also wanted to mix leather (faux leather, but still, looks like the real deal) and lace for an outfit... and now it all came together, in pastel. I really like the mix of soft and feminine pieces and colors against the bomber jacket and plain grey knitwear. Also, this jacket is one of the best things that ever happened to me, sartorially speaking - I want to wear it with everything.

Thank you all for visiting, and I hope you had a great time while I was away ♥
*I really hope I haven't used that one before.