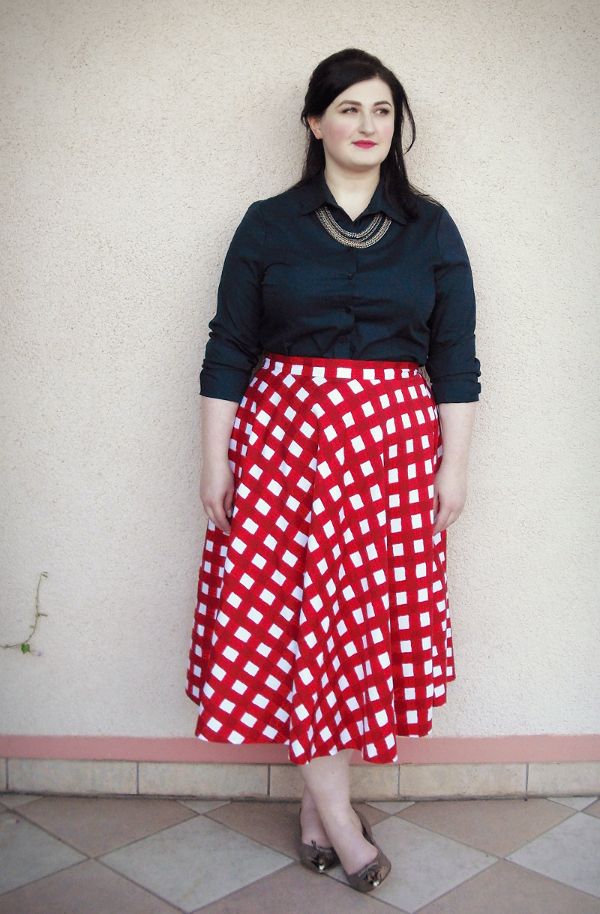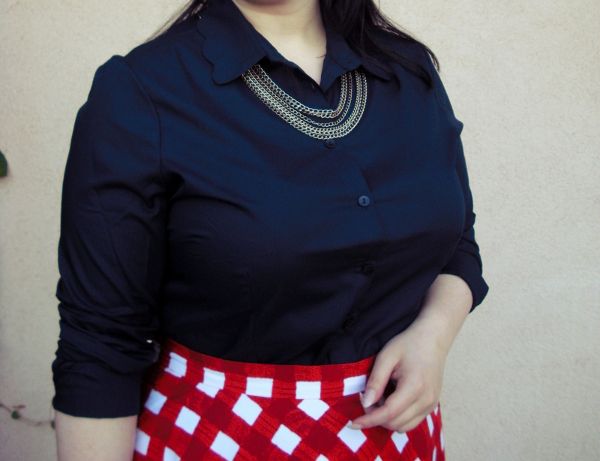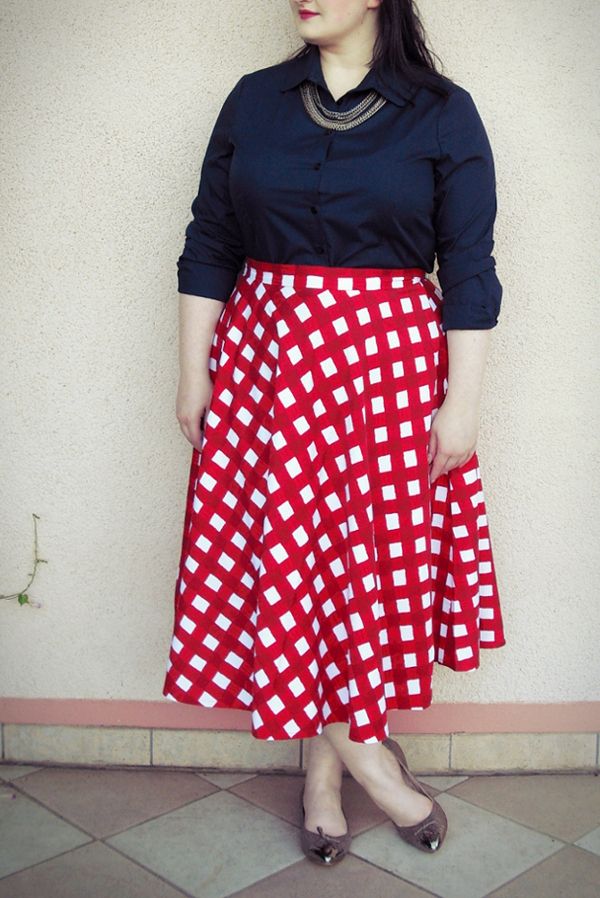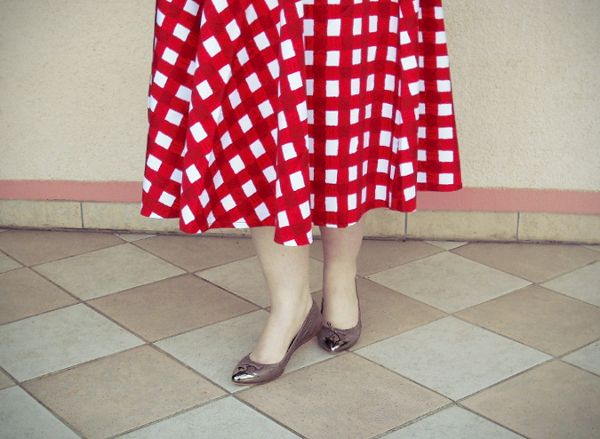 I'm wearing a skirt and blouse by Asos, Miu Miu shoes, and some simple chains as a necklace.
Some of you probably know by now that if there's one thing I love, it's a longer-than-knee-length skirt with super high heels. I'm afraid of being a one trick pony though, and I don't want to always go the safe route, so I thought I'd try to make one of my beloved midi skirts work with flats.
This blouse is the first one with buttons to fit this well on me - normally if something fits like this on the shoulders and waist, it's several inches too small around the bust. Yes, half an inch of fabric would have been nice for ~the girls, but I'm still surprised!
I'll be back in September (you wouldn't believe how glad I am to finally be able to say this), hope you're all enjoying the last days of August :)
PS: aren't the little pointy metal caps on the shoes adorable? So glad I got these flats!