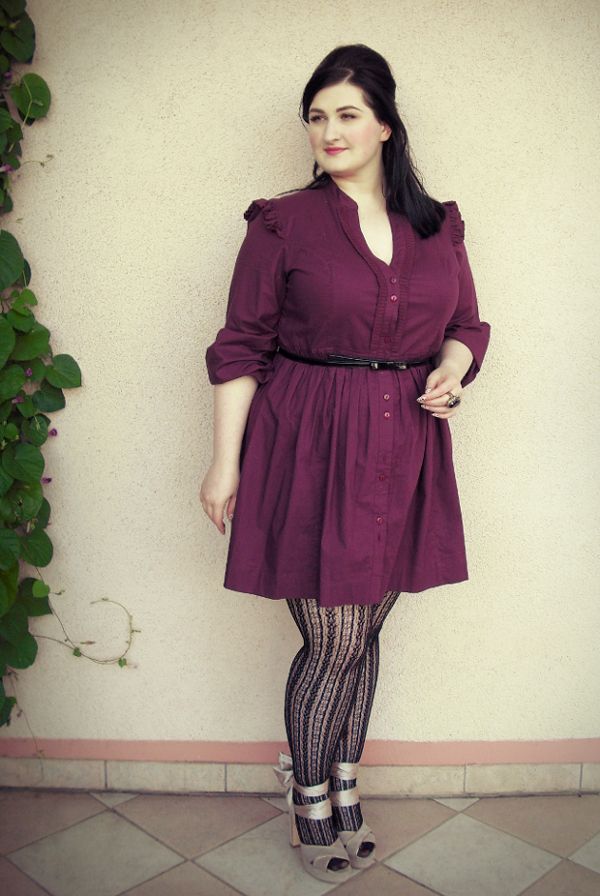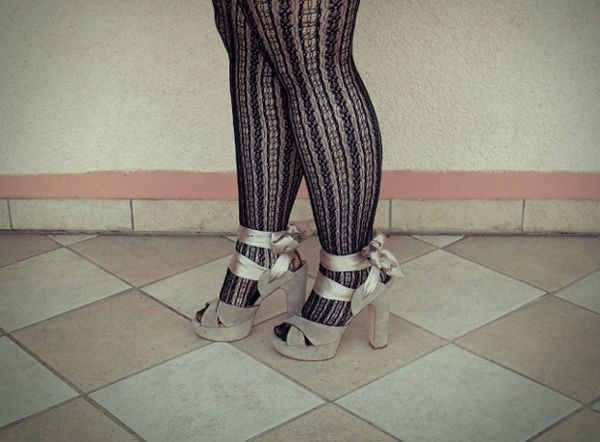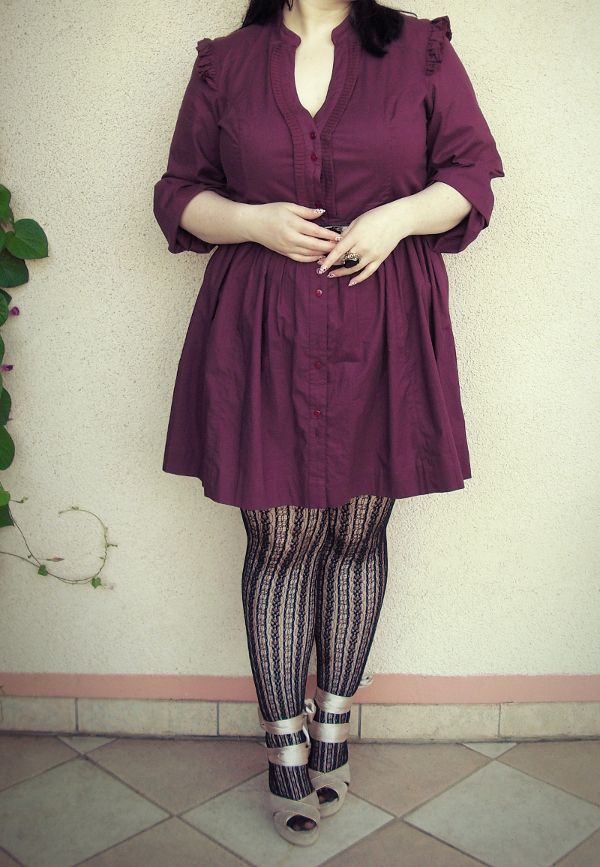 Asos Curve dress, F21 tights, JFK shoes (via Yoox), Dorothy Perkins ring. The black patent belt came with another skirt I think.
Yesterday I didn't have to go anywhere but I still wanted to dress up, so I took the chance and wore something I wouldn't normally wear if I actually had stuff to do - mostly due to the skirt being a little too short for my taste.
Also, as with most of the items made specifically for plus sizes, the waist of this dress is a little too high for me, but it was on sale, I liked the color and thought I could just buy it to wear at home.
I got the shoes from Yoox - it's one of those labels I'd never heard of before but since they offered free returns, I thought I'd try them. And boy, am I glad I did. They're made of real suede and I think the color is so pretty, especially with the satin details. I can't wait to wear them with all kinds of tights in the fall. I'm getting a major 70's vibe from them, but in the best way possible. They were really inexpensive, too... I think I paid 45 Euro but they're now reduced further if I remember correctly.
I love it when impulse purchases turn out to be so amazing :)