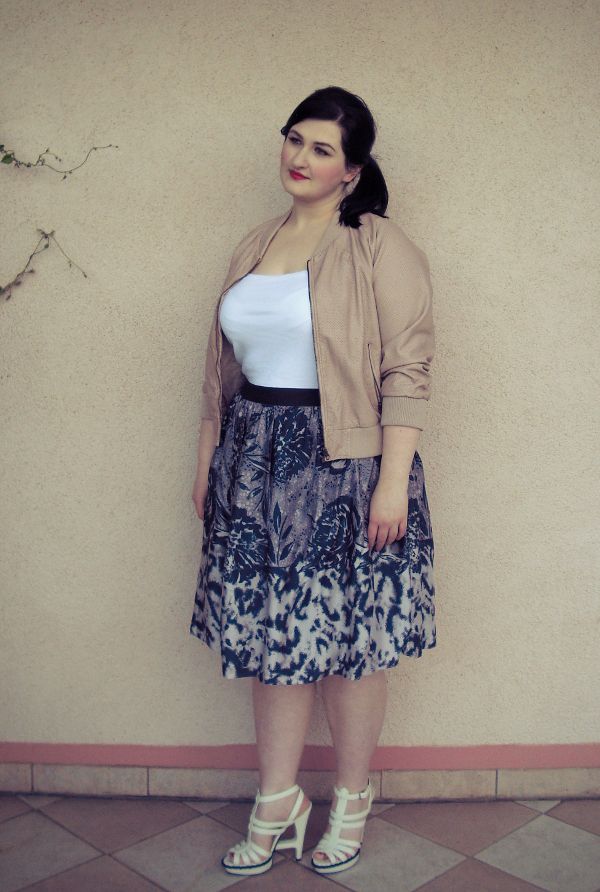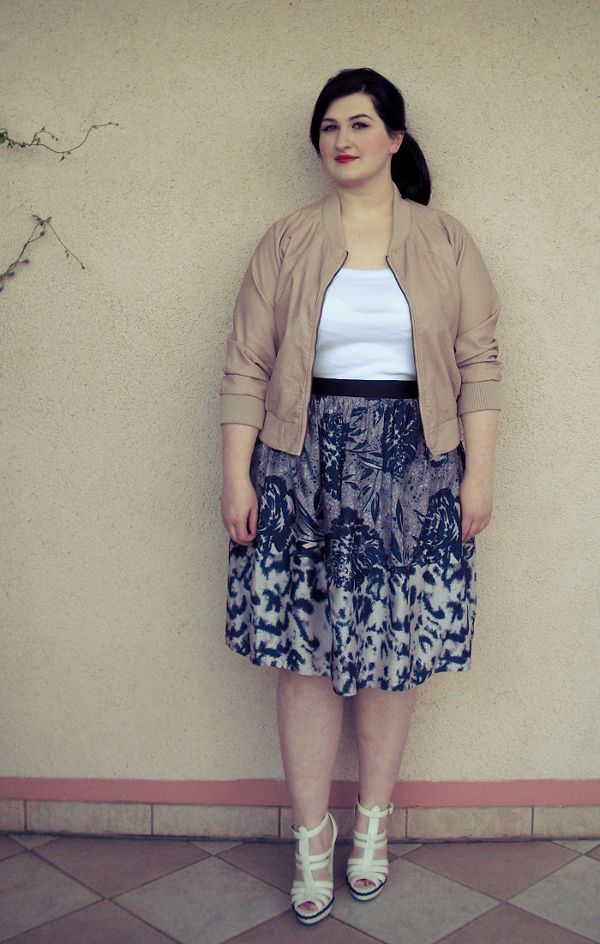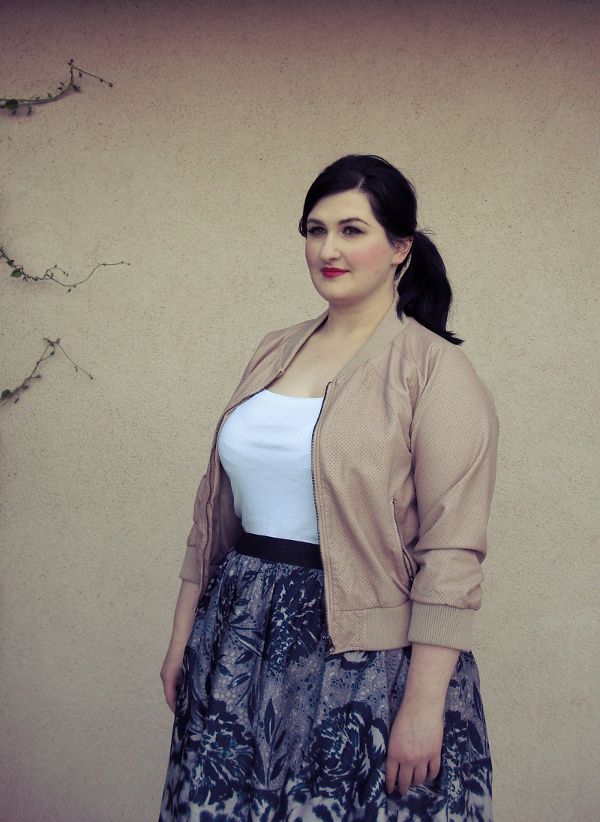 I'm wearing a Asos bomber jacket, a white camisole, a Marks & Spencer skirt and Yves Saint Laurent heels.
I've had this skirt for years I think, but this is the first time I'm really wearing it, and I have no idea why.
I have made it my resolution to work through my wardrobe in the next few weeks and look for ways to wear everything, because I want to experiment with my style more (it's fun!) and get some wear out of the things I already have. I figured it would save money and maybe also force me to think about my personal style and the way thinks work together (or not) more than just buying more and more when I feel like ~I have nothing to wear.
Anyway, I love this skirt now. The print with the solid color waistband, the fullness, the length... perfect. Why did it take me so long to fall in love with this? It's amazing!
If you're thinking "hold on, I've seen that cami before, and that exact same makeup and hairstyle!" - you're right. The pictures in my last post were taken the same days as these, the other was my daytime look, this was what I wore in the evening.