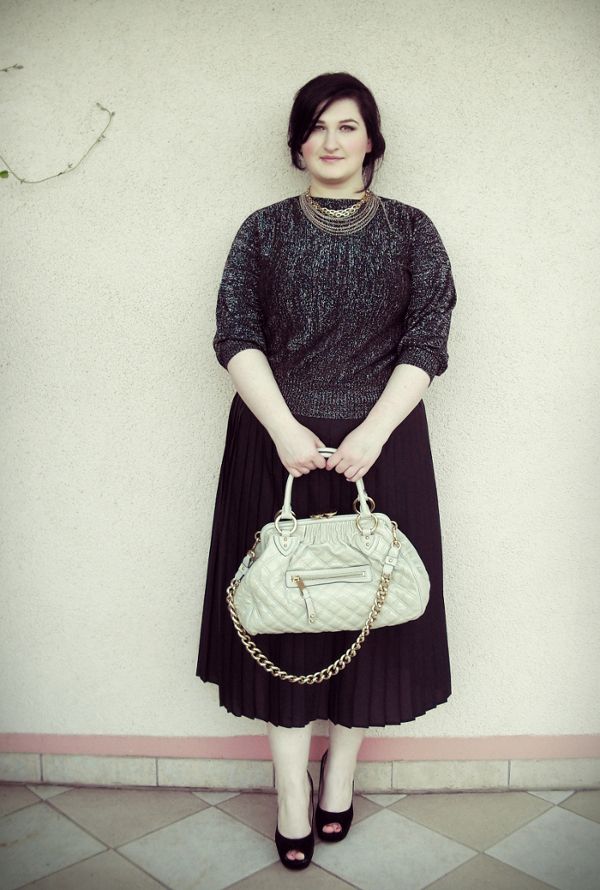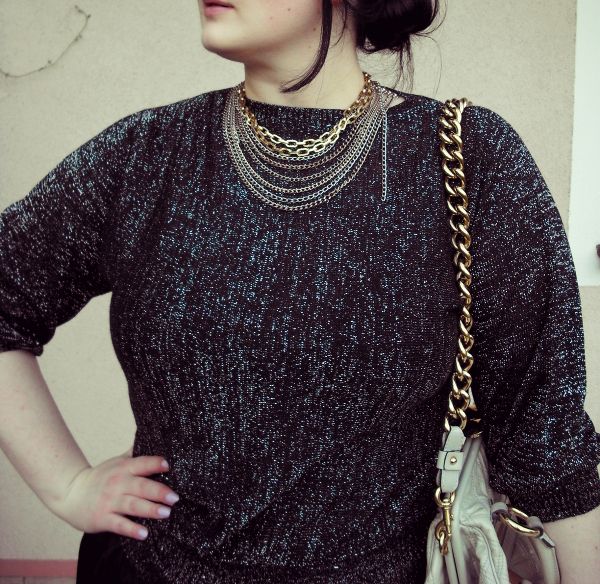 thrifted black skirt, black and silver lurex sweater from my grandma, black shoes from a local shop, various chains as a necklace and Marc Jacobs patent Stam bag.
Don't know what convinced me to actually wear this homage to my aunt ca. 1987... I don't particularly like black, and I don't like the 80's. I do like my aunt though. She's great.
This is not a very "Nita" outfit, but I guess I thought I should try something new for a change... it's just clothes after all!
I'm so looking forward to fall, I can't even find the right words to express my excitement. I have so many plans for the next few months, things I want to wear and see and do...
And it's only a few more weeks before the heat finally ends! Yaay!
Hope you're having a great weekend and thanks for visiting :)