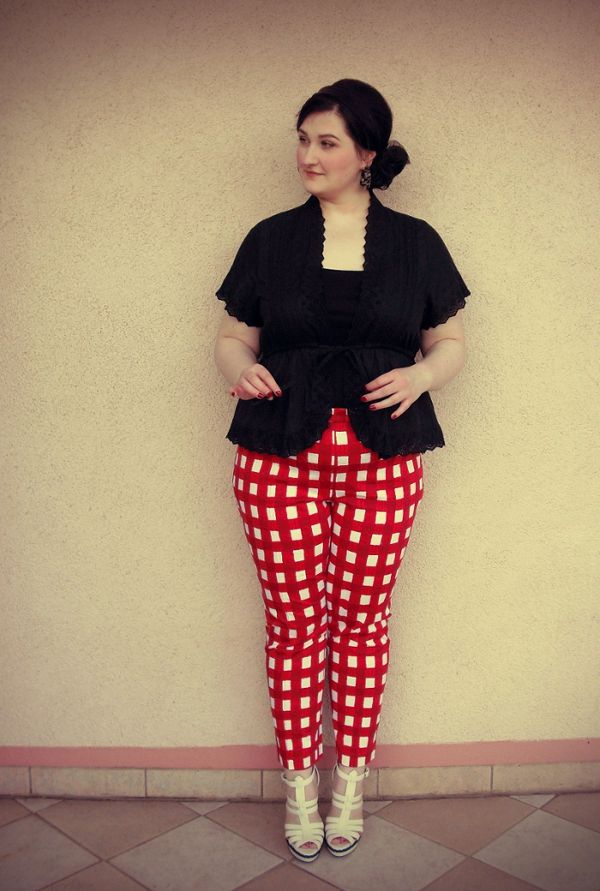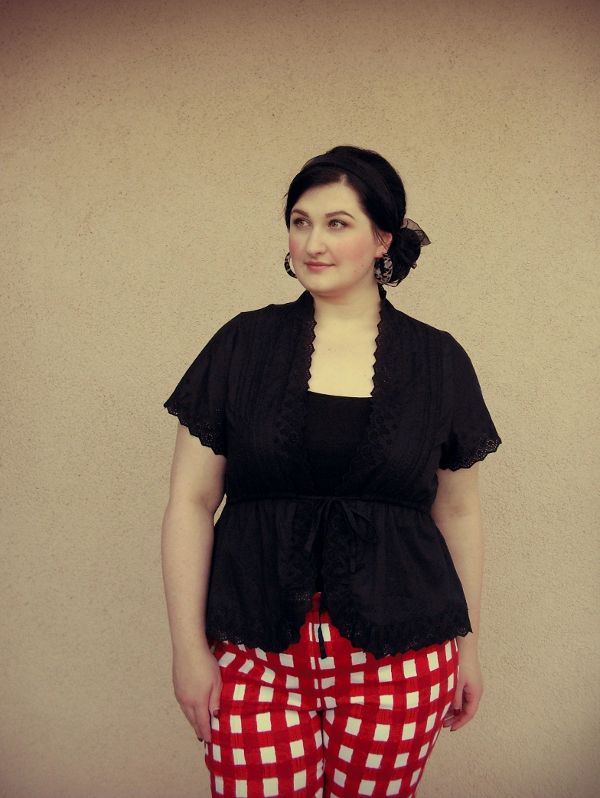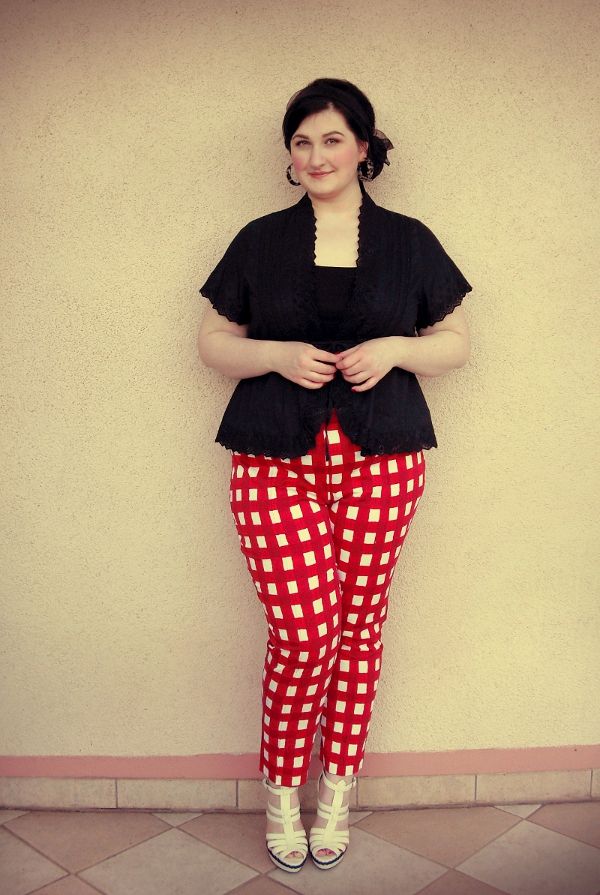 black New Look top worn with a black camisole underneath. Asos pants (so sweet. Asos pants are always great for me, but these have got to be my favorite pair from them) and YSL shoes.
... aaand the dreaded "empire waist" strikes again. Oh, how I wish there were more more clothes is my size with real defined waists, and not just some drawstring or elastic thingies right under the bust.
The top itself is really cute, with broderie anglaise details and something that can count as sleeves in the summer, and it's cotton (yay!), but I can't help but wish the waist on this thing were a little lower. I do look a little pregnant from the side, and well, you know what they say about bigger busts and empire lines.
In not completely unrelated news, I think I'll have to have a coat made for me for fall - I'm sick of not being able to properly close things over my chest, or have too much fabric everywhere else if I go with the size that would accommodate ~the Girls. I'm thinking about
something like this
. It would be divine with maybe just some simple but well made (and well fitting) pants underneath, and simple heels of course. I'm not sure if I can wear it without heels... we shall see.
Do you have any other styling ideas for that coat? How about a pencil skirt?
I know some of you are going to find this a bit much for every day, but this is Nita-Land, and in Nita-Land, you don't sit and wait for your cousin to get married to wear the fancy stuff... so if you have any ideas, I'd love to hear them! :)