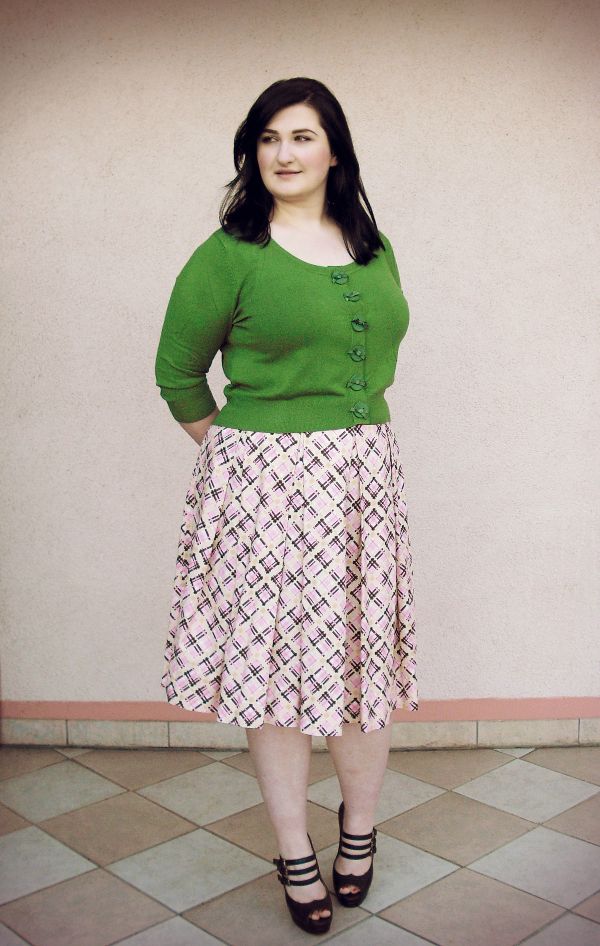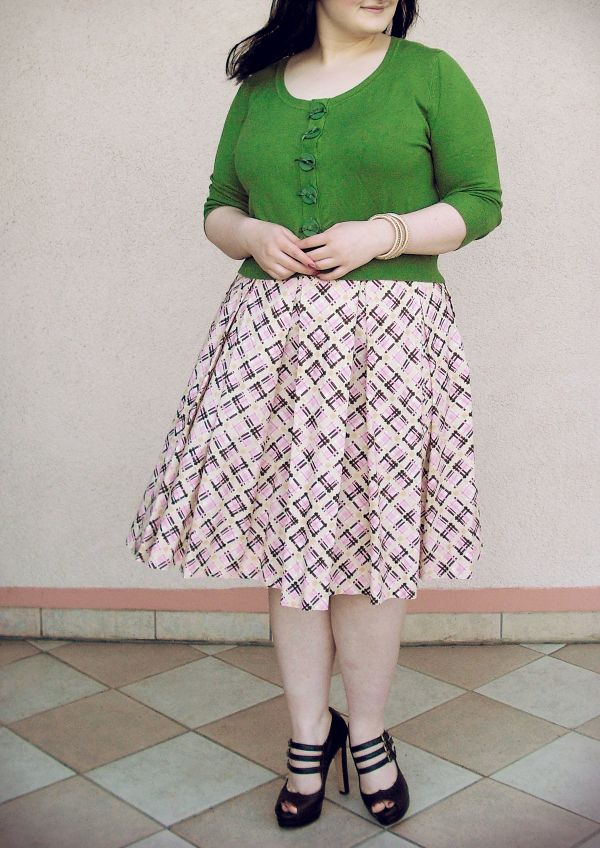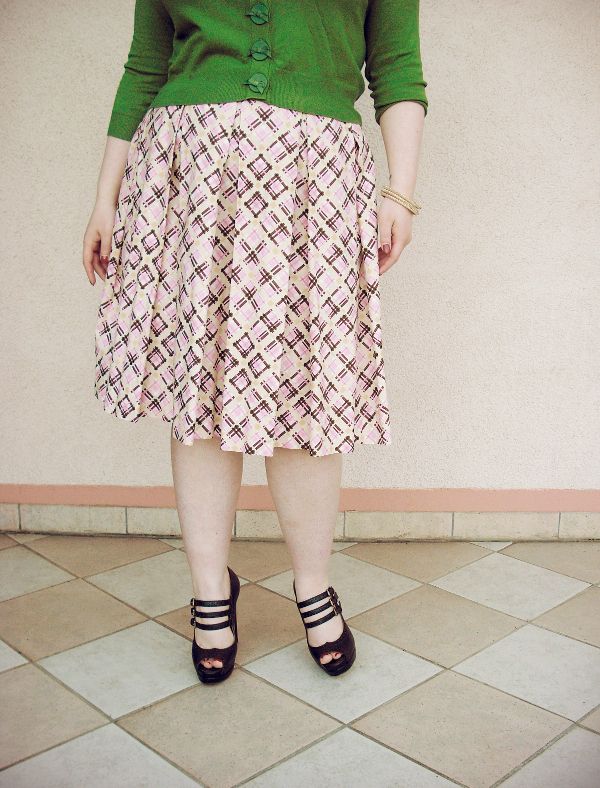 Cropped green cardigan with bow detail buttons by Kaliko, skirt from Time Machine Vintage on Etsy, L'Autre Chose shoes
For some reason my cardigan looks super washed out in all of these pictures :( but it's not! In fact, this is the second time I'm wearing it, and in real life, it looks like new.
That being said, I love plaid. It's my favorite pattern. I have no idea why I haven't worn this skirt already... probably because I didn't know what colors to wear it with. I like this combination of green, brown and pink though.

I so can't wait for fall... I bought so much stuff to wear once it gets colder this weekend. So far, fall promises to be a very stylish season, with plenty of velvet, suede and faux fur.
Hope your weekend was as great as mine, and thank you for visiting my blog :)