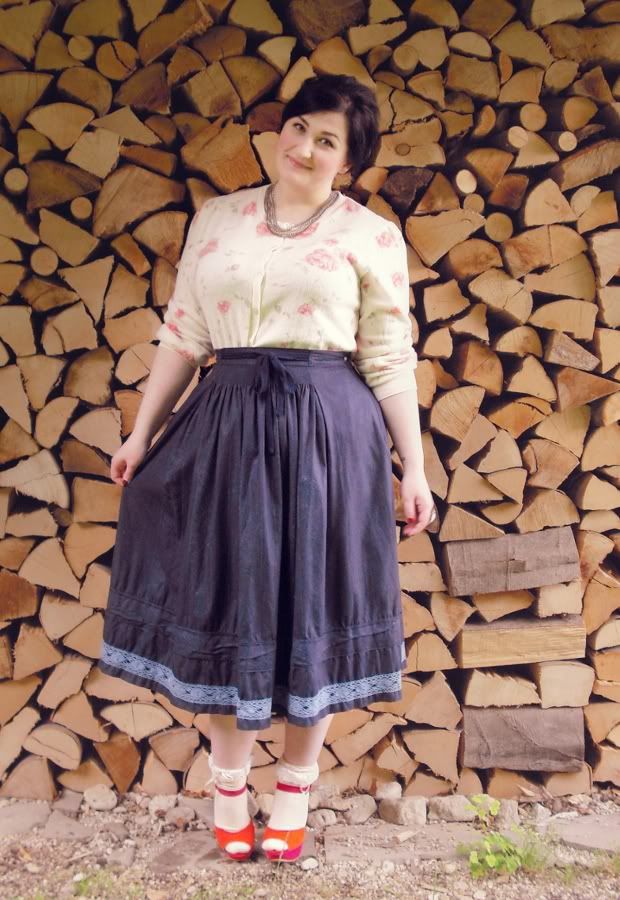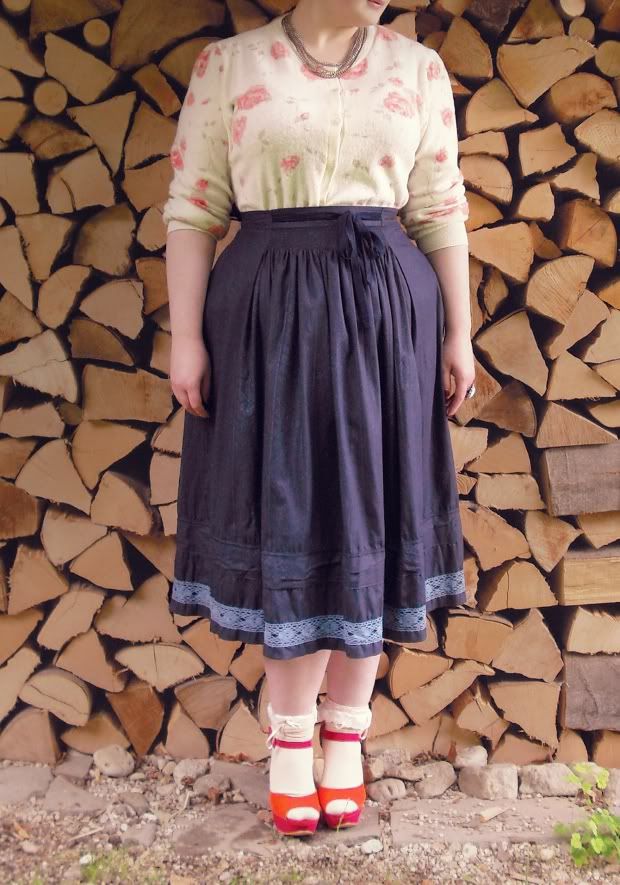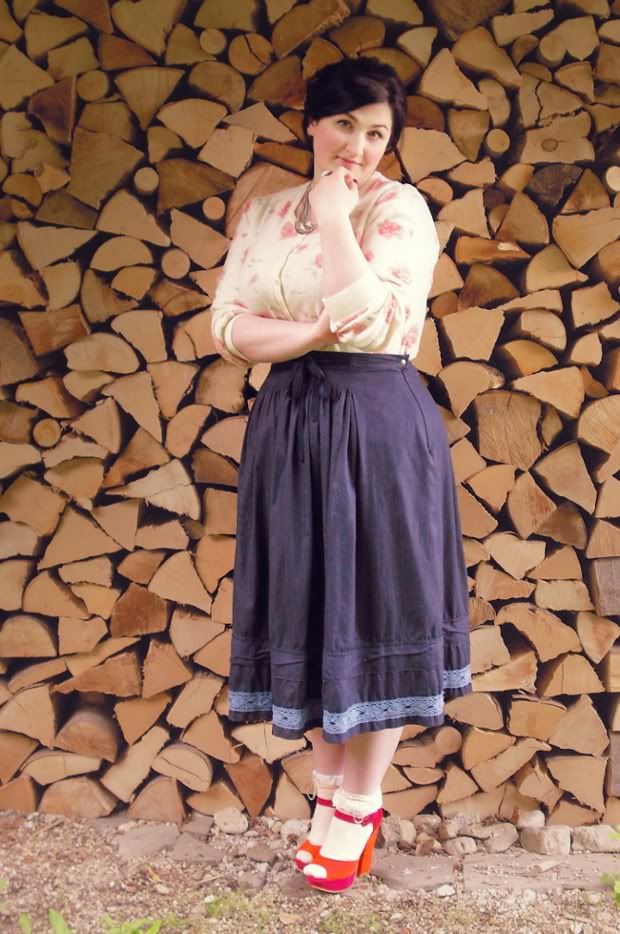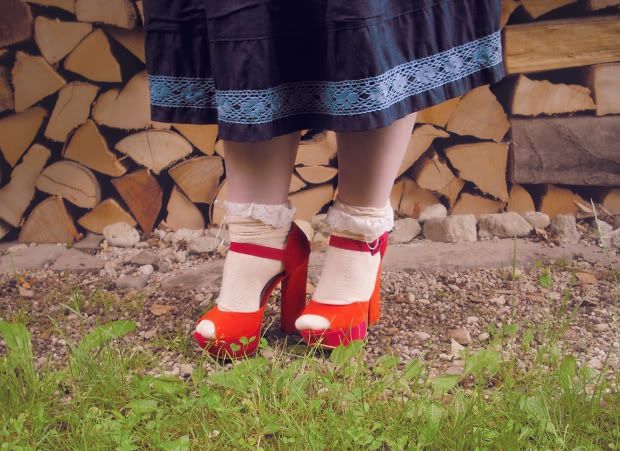 Sienna cardigan, thrifted skirt, shoes from a local store, vintage necklace, socks unknown
If there's one thing I can't get enough at the moment it's mixing folk and vintage-y pieces with more modern, slightly edgy items, like this skirt and sweet cardigan (a romantic rose print on cream) with orange and pink platform heels.

I hope I find some more pieces like this skirt next time I go thrift store shopping... I'm planning to go again as soon as possible, and I'm not even done showing you all the pieces I acquired last time.
I used to think I had the worst luck when it came to thrifting, but I found a new shop and they have such amazing pieces, I wish I could go every week to never miss anything.

Hope you all have a lovely Sunday, and thank you all for visiting, commenting, following and sharing my stuff with others! Merci ♥ ♥ ♥