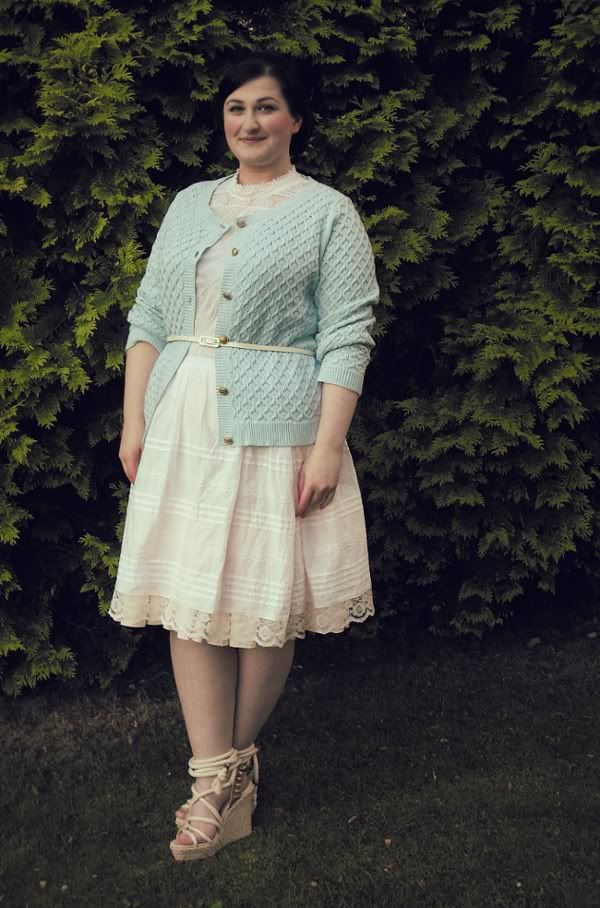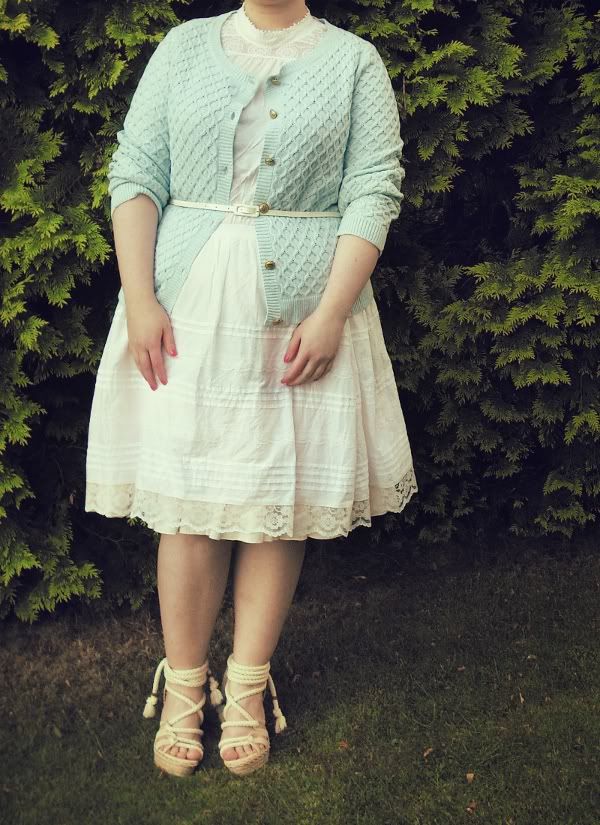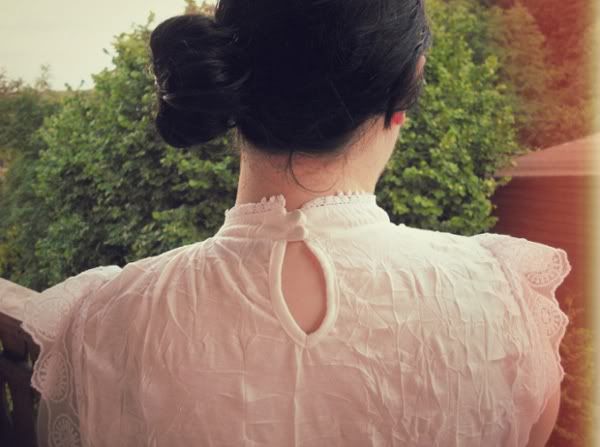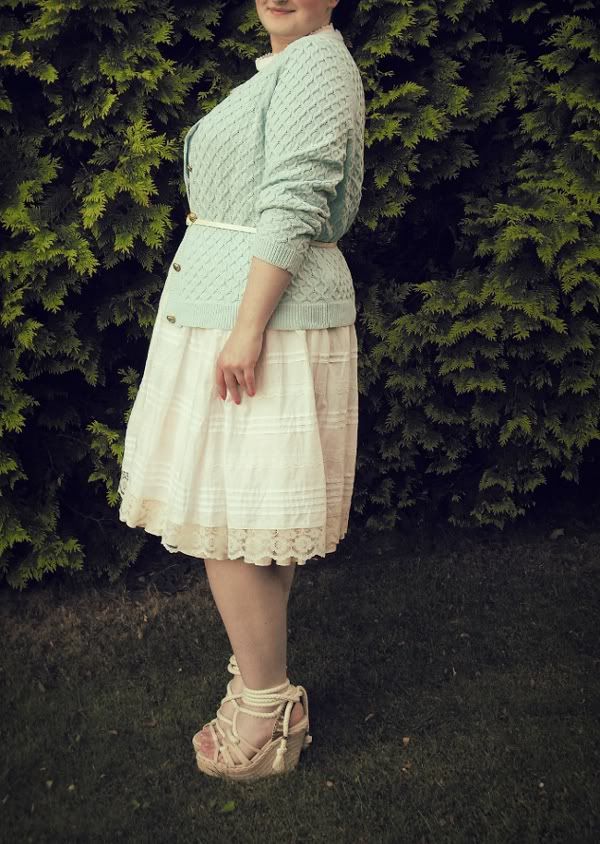 skirt by Chopper178 on Etsy, Dorothy Perkins top, Asos cardigan, belt came with another skirt I think, Dior shoes.
When I was a teenager, around 14 or 15 years old, I was obsessed with Dior. Whenever we'd travel to a bigger city, I'd look up the location of their stores and make a visit. Of course I wasn't in the position to walk into a store and pick out anything I liked on a regular basis, but at times I did indulge myself in a little something.
The sales people there were always so sweet, they told me I had made a great choice and packed everything so neatly with their boxes and ribbons. I'm sure they knew I was just some random girl who had to save money to be able to buy from them maybe twice a year, but they still treated me like every other customer. When they handed me those little white bags, I always felt like the luckiest girl in the world. I still have a soft spot for Dior in my heart after all these years.


Last week I set out to buy a pair of comfortable flats for the summer and bought these Dior sandals with rope details instead - they were on sale and I don't have too many wedges, and well, maybe I was feeling a little nostalgic for my teenage years. In a good way though.
Thanks for visiting my blog :)