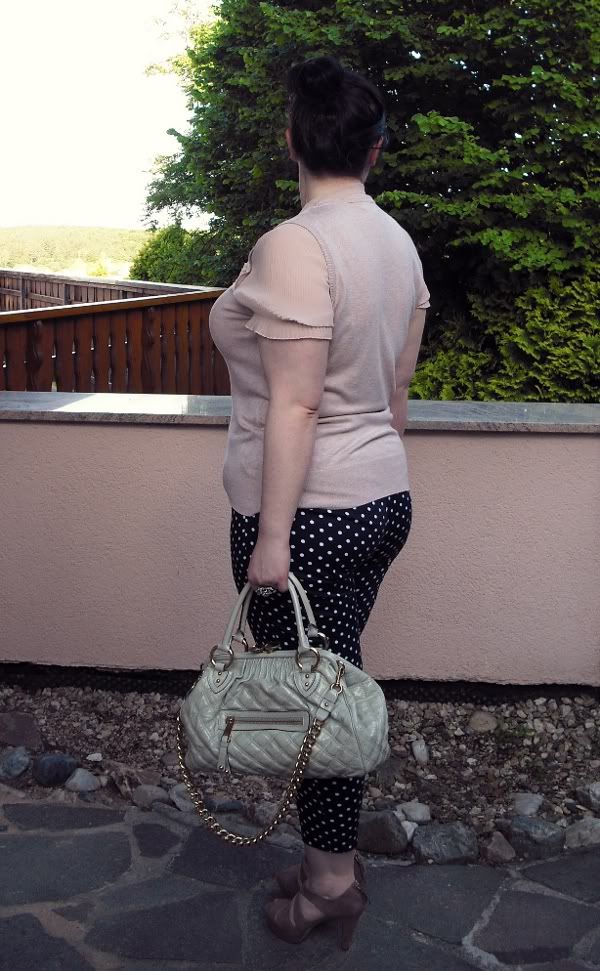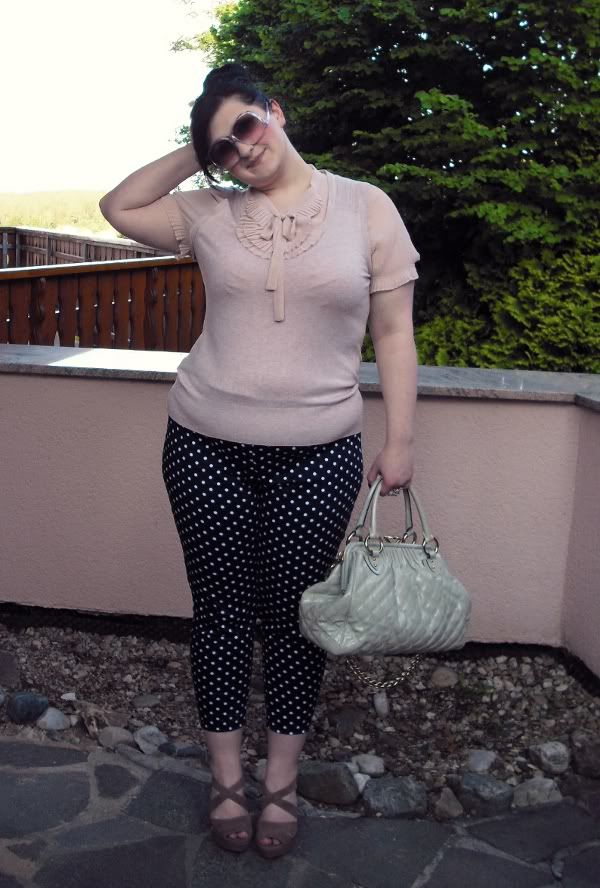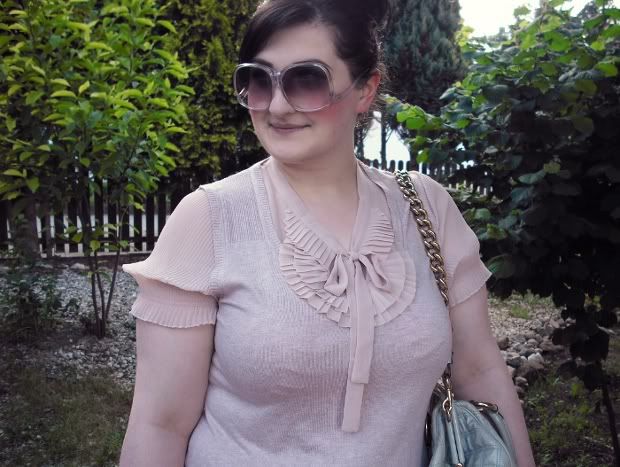 Top from Next, Untold pants, Miu Miu shoes, Marc Jacobs bag, vintage sunglasses
This outfit will probably be considered unflattering by some - it certainly doesn't make me look smaller and it doesn't really hide some of those parts many would consider worth hiding.
But I like today's outfit, and I am not obliged to make myself smaller at any cost. It's okay if I'm not. So I'll wear this, and wear it happily, because the colors are so pretty and I like the details around the collar and these pants are my favorites - and if I happen to have a muffin top in them and the sweater clings to my tummy, it's okay.
I'm okay, and if clothes show me as I am, not smaller or smoother or whatever, then that's okay, too.
Hope you're all enjoying the weather (I'm not, to be honest - I think it's too warm already) and wear something you like this summer :)
Thanks for visiting my blog!